About the Area
Giraffe Early Learning Centre has its entry off The Crescent, opposite Allan Border Oval and adjacent to Mosman Library and Mosman Council Chambers. You can drive to The Crescent or if you are walking along the military road you can walk through to The Crescent via Mosman Square.
Located on the northern shores of Sydney Harbour, Mosman offers a rich cultural life amidst beautiful bushland surrounds. Mosman is located 8 kilometers northeast of the Sydney central business district. On Sydney's Lower North Shore, Mosman forms a peninsular between Sydney Harbour and Middle Harbour. It features a number of Sydney Harbour beaches, including Balmoral, Chinamans and Cobblers Beaches. Other attractions include Taronga Zoo, Bradleys Head and sections of Sydney Harbour National Park.
Mosman shopping centre is located along Military Road, which features many boutiques, cafes and restaurants. The shopping centre extends from the intersection with Bradley's Head Road and Middle Head Road, continues north up past the intersection with Spit Road at Spit Junction.
It continues for some distance along both Spit Road and Military Road and extends down some of the side streets. Mosman Council has identified the early twentieth century shopping strip along Military Road as a conservation area.
Send Us A Message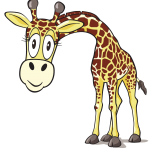 Feel free to complete the contact form to the right and we will endeavor to call you back shortly.
Phone: 02 9969 3355
Email: admin@giraffemosman.tk
Hours of Operation
7:00am till 6.00pm – Monday to Friday
Open 50 weeks of the year
Closed for public holidays